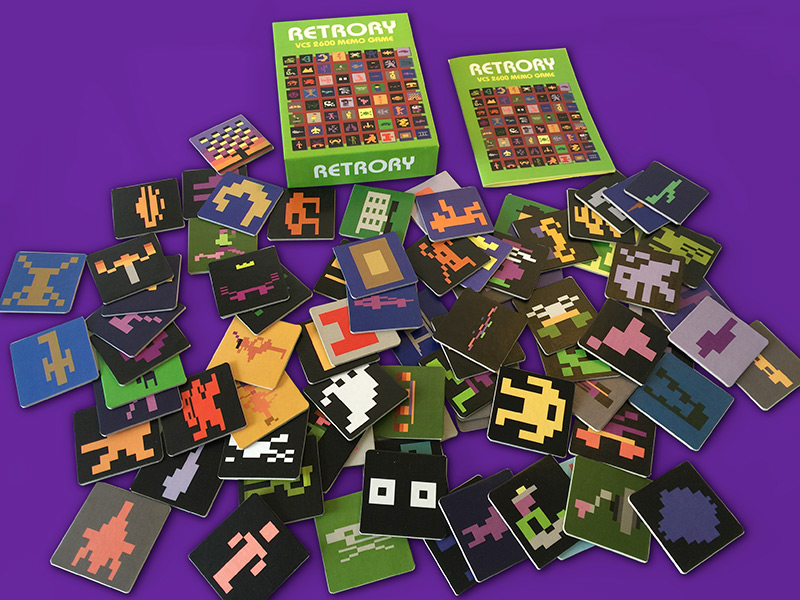 Retrory
Memo game with retro pixel images from the Atari 2600 system. You don't find two identical images, you need to find two images from the same game. All images are explained in the instructions. There are a few copies left, large version 40€, small version 15€.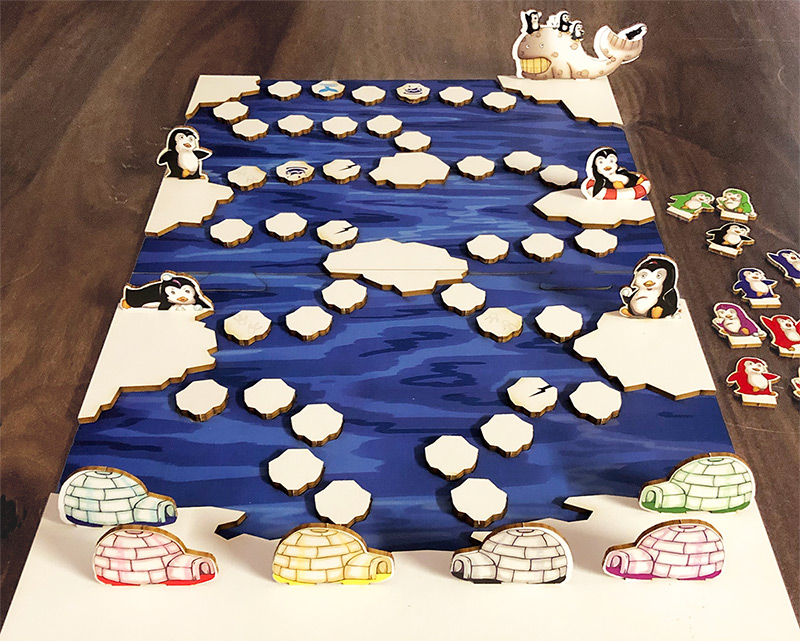 Schubsen
A family game by Volker Schwägerl. Penguins walk on ice floe that can be turned over. 3D die cuts of ice floe and penguins. The small floes are loose in the cut-out holes and will be turned face-up during the game. Prototype, not available yet.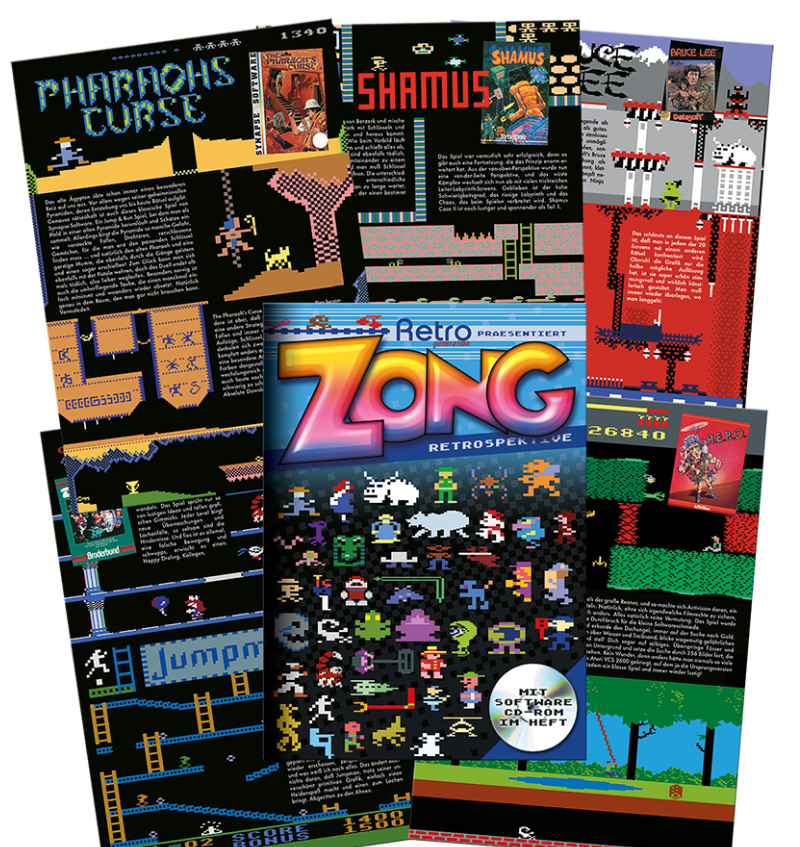 ZONG
Anniversary edition of the Atari magazine from the 90s. Completely full color, with lots of images from old games. Includes a real 5.25" disk with Atari 8-bit games and a real card game. A few copies left, 25€ each.